Build-a-Bike 2.0

Saturday, November 17th 9:00 AM - 1:00 PM
Join the United Way of Collier County as we host our second annual Build-a-Bike!
Where: Golden Gate Community Center - 4701 Golden Gate Pkwy, Naples, FL 34116

Click Here to Volunteer!
There is no cost associated with being an event volunteer. Event volunteers do not assemble bicycles.
Volunteers are needed for the following event support:

- Moving bike boxes
- Helping to carry and setup tables/tents
- Working the registration & check-in table
- Assisting teams as needed
- Directing participants
- Cleaning up cardboard as needed during build
- Escorting children to Bike Safety Course
- Event breakdown/cleanup

Age Minimum (with Adult): 10+
Minimum Age: 16+
Court Ordered Volunteer: Allowed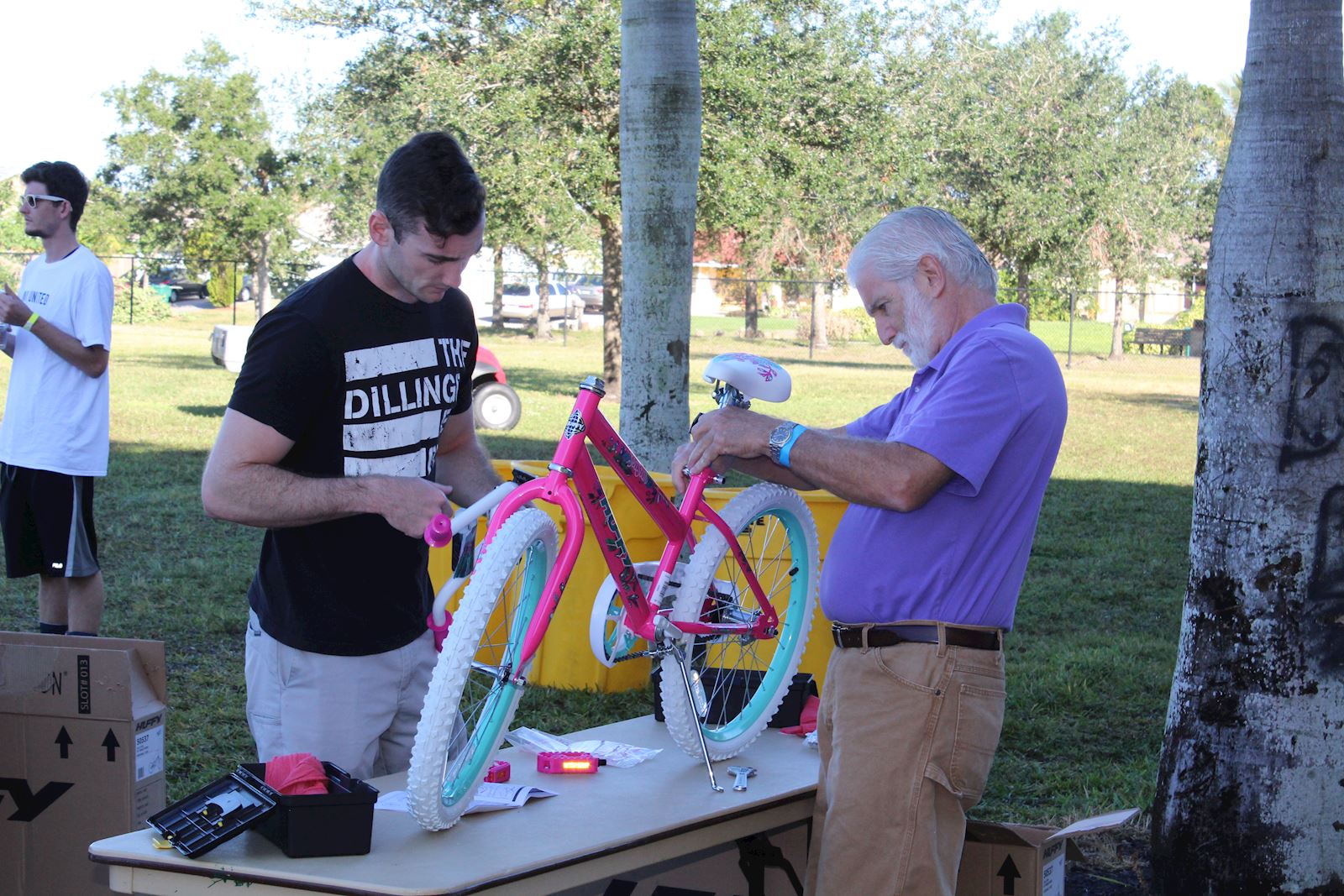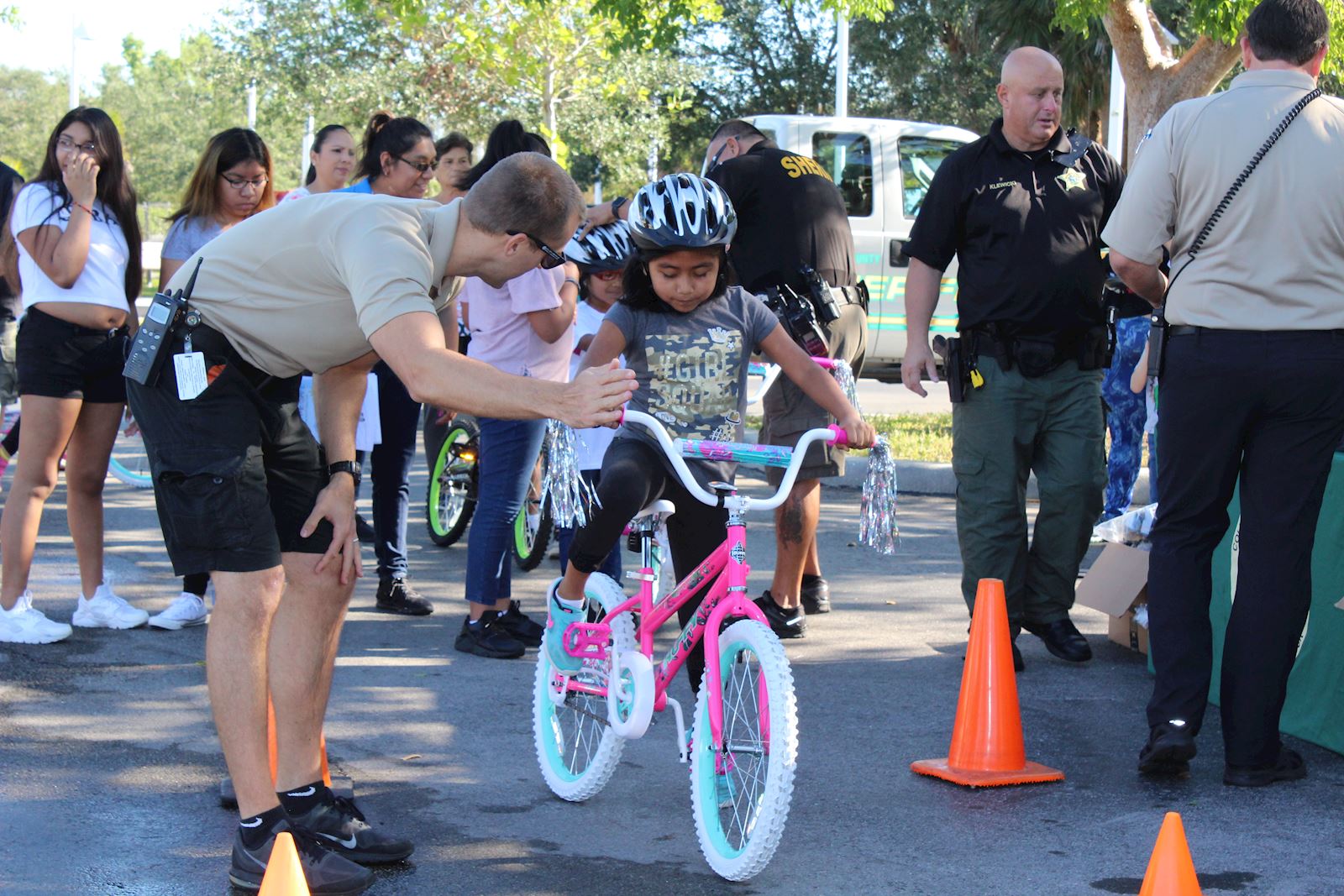 How does it work?
Teams of 3-4 people will work to assemble a brand new 20" Huffy bicycle.

Once a bicycle is assembled, it will be brought to the inspection tent where it will be fully inspected by qualified bike technicians.

After inspection, the bike will be delivered to a partner tent.

Once the partner has received a bike, they will allocate that bike and a lock to a child in their group.

The child will walk his/her new bike over to the Sheriff's Office tent, where they will be fitted with a new helmet.

After receiving their helmet, the child will be guided through a bicycle safety course.
There will be a race by Naples BMX, and face-painting for the kids. Food & beverages will be provided for all volunteers and attendees.
To register a team: Please contact Kelly Wild at (239) 261-7112 x206 or email volunteer@uwcollier.org