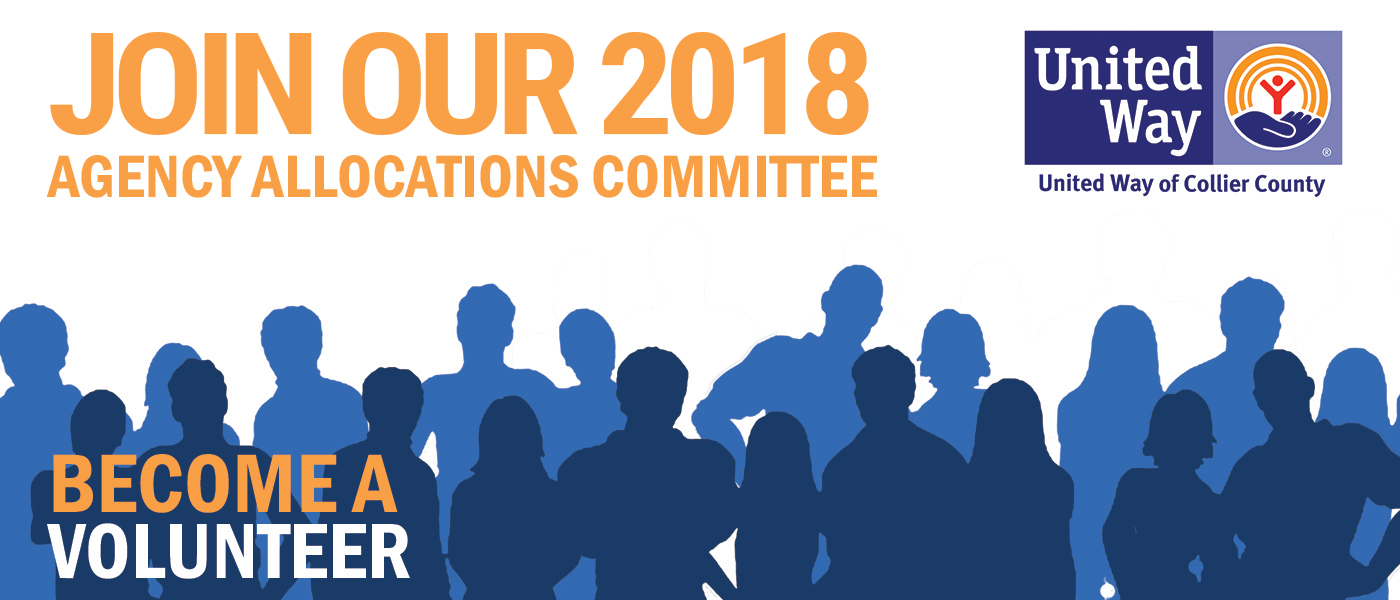 United Way of Collier County is looking for members of the community to volunteer as Panelists to review agency funding. This is a process United Way has used for many years that provides valuable insight to ensure that we provide the greatest impact to the community we serve.
Description: Panelists review agency applications, meet with the agency leadership and perform site visits to see first-hand the types of services performed by these organizations.
Governance & Finance Panel
The Governance & Finance Panelists review the audited financials of an organization and their governance policies and procedures.
Programs & Services Panel
The Programs & Services Panelists review the program that the charity is requesting funding for; they will visit the site, meet with leadership and see first-hand how the program works.
Time Commitment: Teams of Panelists are assembled and begin their work in April, concluding with their recommendations in July. Panelists can expect to dedicate roughly 8-10 hours of their time over this period.

Qualifications:
A sincere interest in the needs of people in Collier County and in the agencies that provide life-changing services for our community

A commitment to using an independent, thorough, and unbiased approach to reviewing agencies to ensure that United Way funds will contribute to a clear benefit to our community as a whole


Questions? Please contact Lauren Branson at Lauren.Branson@uwcollier.org or (239) 261-7112 ext. 211